Paul's Stereo Photography Page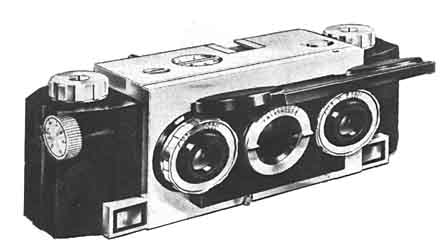 Stereo Photography is most easily done with a stereo camera. These were quite popular in the 1950's. They were mostly well made and it is not difficult to find examples in good working order.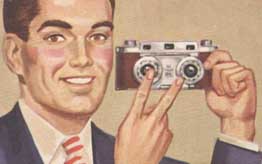 Stereo photography is taking two photographs, one for the left eye and one for the right to reproduce an image in three dimensions.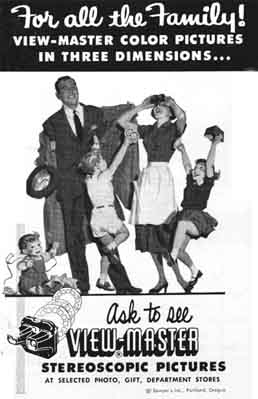 Most people are familiar with stereo photography in the form of the View-Master viewer.
My stereo slide mounting technique: Mounting.htm
Some attempts at 3-D ultrasound images: 3DUS.htm
Paul's page of stereo photography links: links3d.htm

What kind of flash should you use for stereo photography? Click Here
What is the Sawyer's Garden Genie? Definitely not another View-Master Click Here
Copyright 2000, 2001 Paul Ivester. All rights reserved.

Go back to Paul's home page.